Partners
Conny & Co. works together with several globally operating partners for deal flow, networking events, financing and reporting services.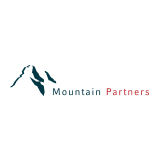 Mountain Partners AG
Since its foundation in 2005, Mountain Partners has grown from the family office of Dr. Cornelius Boersch into a successful and globally renowned company builder and venture capital investor.
View website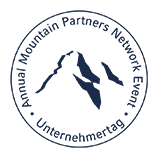 Unternehmertag AG
Now in its 14th edition, the Entrepreneurs Day is Conny Boersch's yearly flagship network event and has become a staple in the European Venture Capital and Private Equity scene. The 600 participants are hand-selected and speakers include the who-is-who of politics, business and entertainment.
Past speakers have included Dr. Gerhard Schröder, Philipp Rösler, Cem Özdemir, Dr. Eckhart von Hirschhausen, Prof. Dr. h.c. Roland Berger, Carla del Ponte, Tim Draper, Joschka Fischer, Dr. Joachim Gauck, Karl-Theodor zu Guttenberg, Dr. Gregor Gysi, Uli Hoeness, Roland Koch, Sebastian Kurz, Christian Lindner, Dr. Guido Westerwelle, Jillian Manus, Reinhold Messner, Dr. Peter Scholl-Latour, Edward Snowden, Yanis Varoufakis, Kaya Yanar and many more.
For more information and to apply for a ticket, please visit the website
View website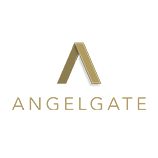 Angelgate AG
ANGELGATE is Club of Business Angels from all over Europe. It selects, structures and negotiates investment possibilities for and also with its members. The club organizes three closed shop events every year, where its members can meet like-minded people, successful entrepreneurs and personalities from politics and economy in a confidential and relaxed setting.
View website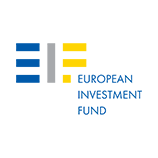 European Investment Fund (EIF)
EAF is an initiative advised by EIF which provides equity to Business Angels and other non-institutional investors for the financing of innovative companies in the form of co-investments. EAF works hand in hand with Business Angels and helps them to increase their investment capacity by co-investing into innovative companies in the seed, early or growth stage. The activity of EAF is adapted to the Business Angels' investment style by granting the highest degree of freedom in terms of decision making and management of investments.
View website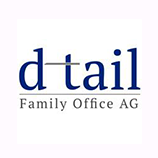 d-tail Family Office AG
d-tail Family Office AG is a multi-family office based in Wollerau, Switzerland. d-tail Family Office AG provides Conny & Co. AG with advisory, accounting and reporting services.